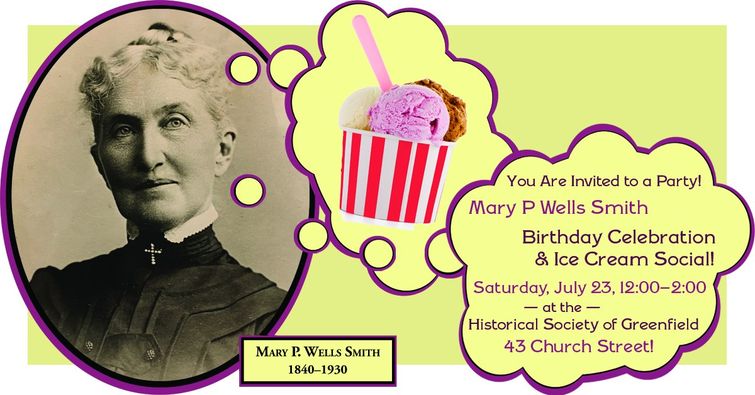 The Historical Society of Greenfield invites you to join us OUTSIDE on the lawn to celebrate Mary P. Wells Smith's birthday with ice cream generously donated by Foster's Supermarket! An outstanding woman born in 1840, she is well known as the author of "Boy Captive of Old Deerfield," as well as 20 other children's books. She was a civic-minded and progressive activist, and we celebrate the 176th anniversary of her birth! Come and enjoy an ice cream, photo fun, and "Mary's Fan Club"!
Read More

Peter S. Miller, a Greenfield historian known for his collection of local memorabilia and his encyclopedic knowledge of the city's past, and former Historical Society of Greenfield president
died Sunday. He was 82. – See the full article from the Recorder
His work (with Tim Blagg) collecting information of cemetery records and other aspects of Greenfield
can be searched here.

Read More